There is something for everyone!  The Gahanna Moms' Activities Coordinator works hard to create a calendar full of events that are fun for all.  Whether you are looking for a moms only night, an activity to help the little ones burn off energy, or you need to simply get out of the house, chances are there is something going on in GMN!  Most of the daytime activities are local with a few exceptions.  GMN's Events Coordinator organizes five events per year for the large group, the President organizes seasonal playgroups, the Member Outreach Coordinator handles meal trains & Sunshine gifts, and the Community Service Coordinator sets up 3-5 donation drives as well as a few volunteer opportunities per year. There are so many ways to get involved. Check out our sample calendar at the bottom of the page and come join the fun!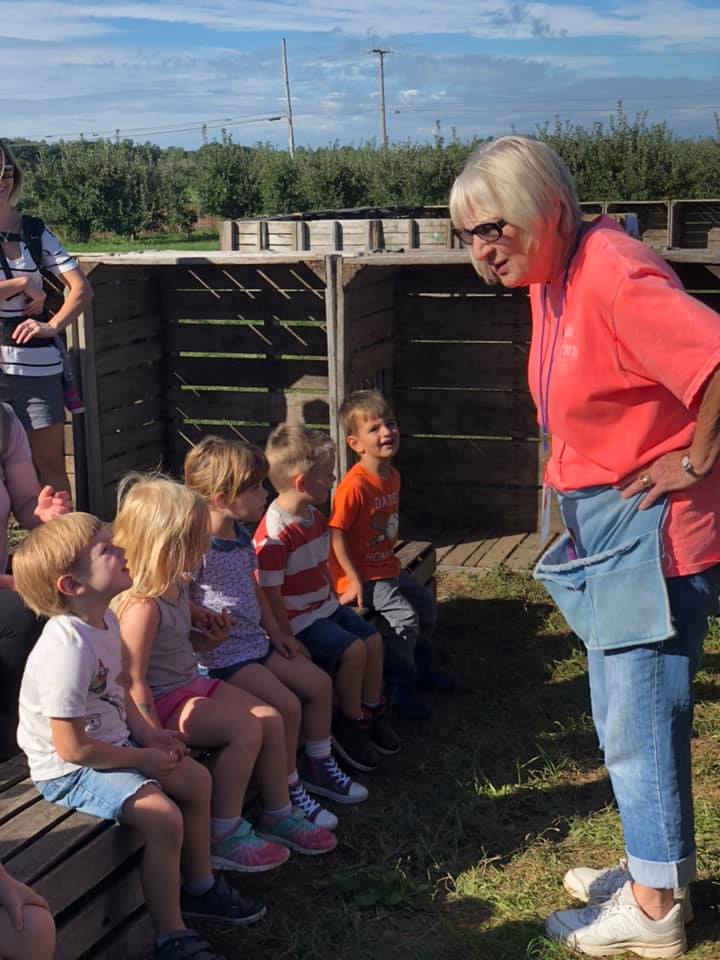 Field Trip & Tour of Lynd Fruit Farm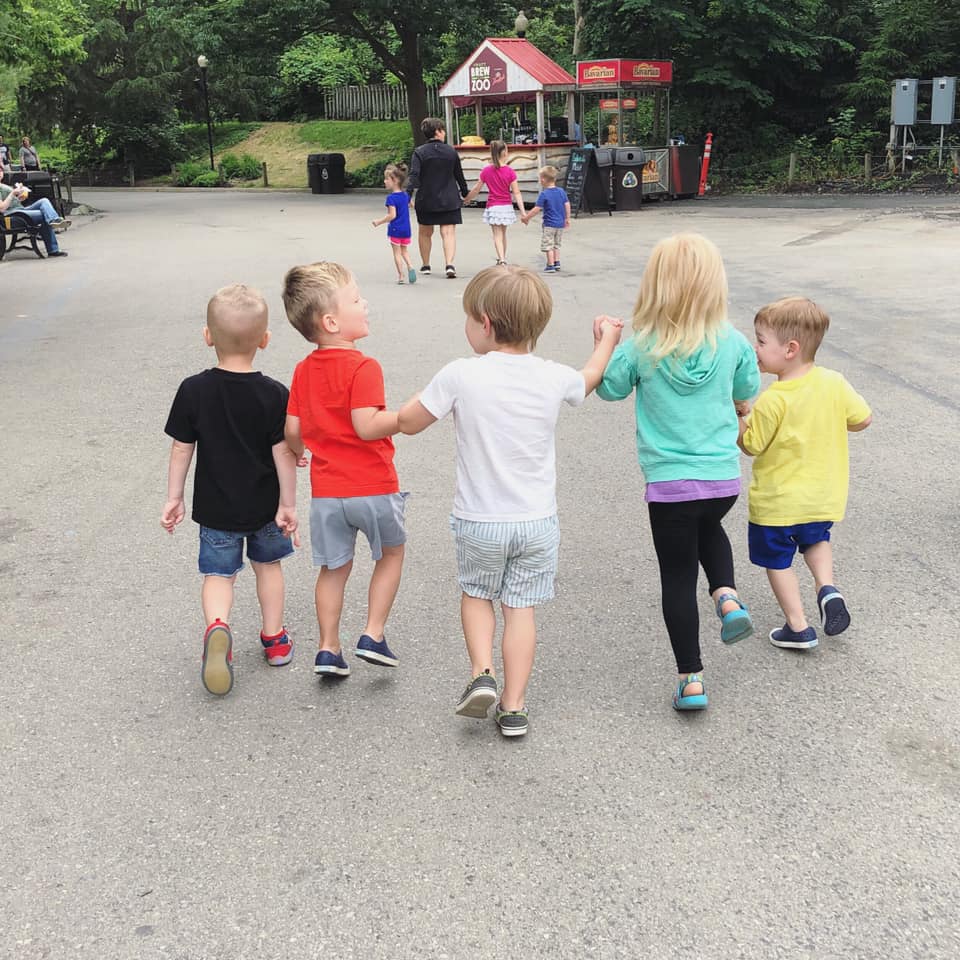 Playdate at the Columbus Zoo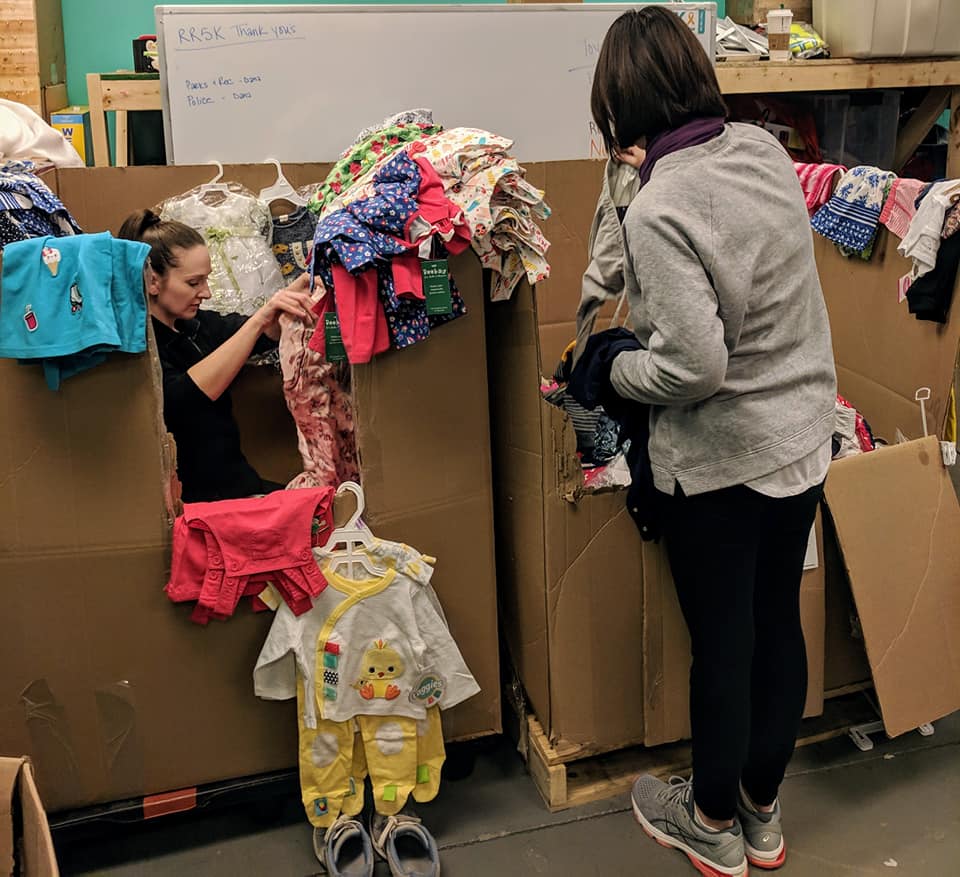 Volunteering at NC4K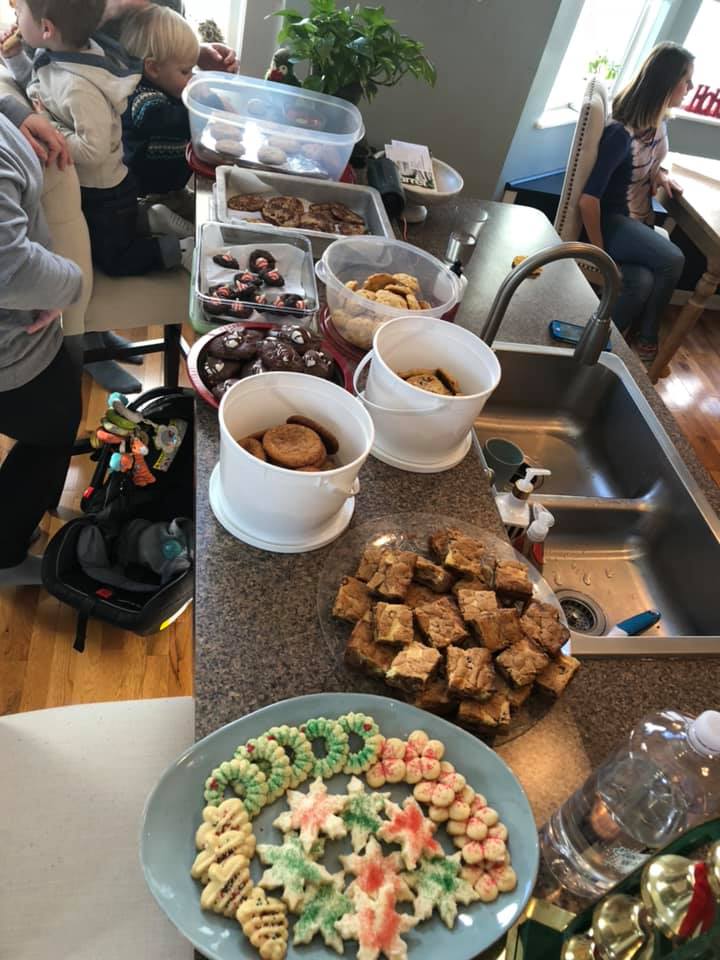 Annual Christmas Cookie Swap
Donation Drive Benefitting Moms2B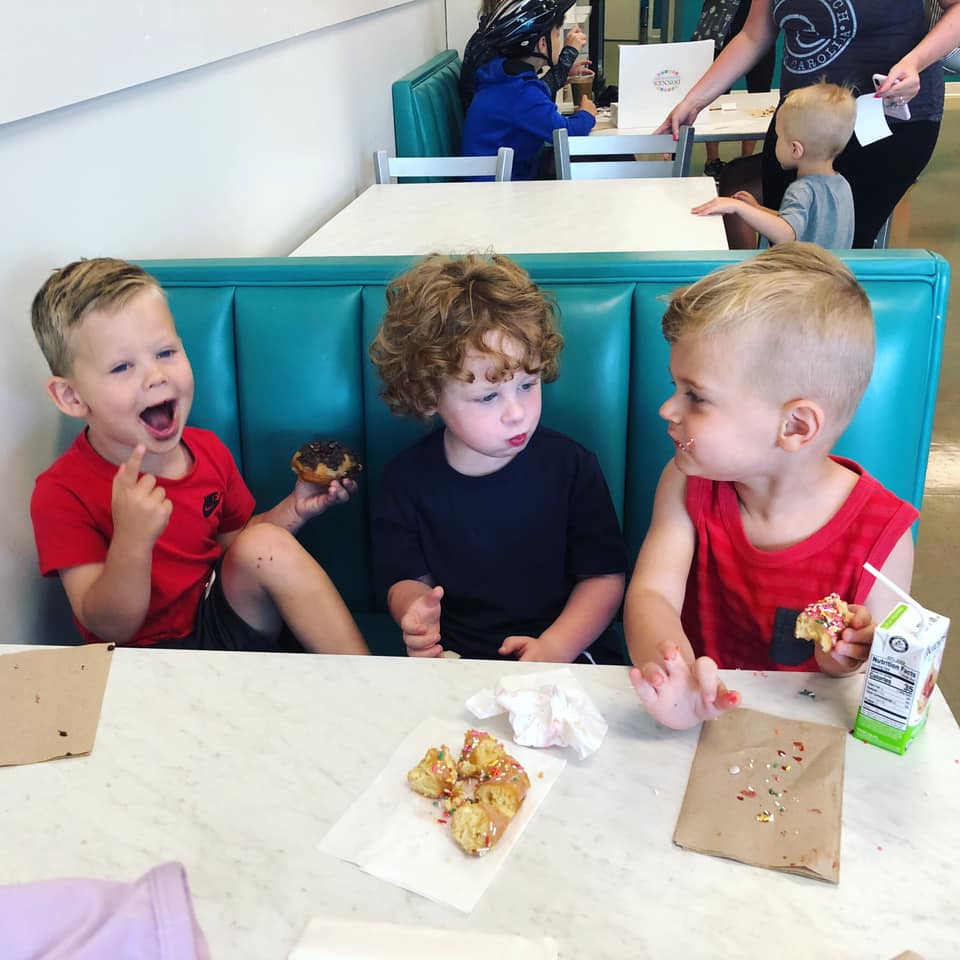 Playdate at Donna's Delicious Dozen
Play Dates
Play dates can be hosted in homes or at public locations, during mornings, afternoons, or any time in between!
Small Play Groups
Small play groups are organized 2-3 times a year. They are comprised of 4-6 moms and usually meet weekly rotating between each moms' home.
Moms' Nights
During Moms' Nights In (MNI), members volunteer to host moms at their homes in the evenings for a relaxing night without the little ones. And for Moms' Nights Out (MNO), moms venture out for some fun on the town.
Special Interests
Book Club meets once a month for members who enjoy reading (or for those that need another night away from the kids).
Occasionally, we will have lunch, brunch or coffee dates together too!
Large Group Events
Gahanna Moms Network has five large group events a year:
Spring Fling in March or April (moms and kids)
Mother's Day Event in May (moms only)
Summer Party in August (whole family event)
Harvest Party in October (moms and kids)
Holiday Party in December (moms only)
Meal Trains & Sunshine Gifts
We offer meal trains for births primarily, but also for major illnesses or in-patient surgeries. And for those times when everything is going wrong, you may be treated to a Sunshine Gift on your doorstep to help brighten your day and let you know we're thinking about you!
Donation Drives
About 3-5 times a year, we hold donation drives helping our local community. For example, we've held a school supply drive, collected personal items for underprivileged women and expecting moms, held a food drive, and do an annual Holiday Drive. We also offer volunteer opportunities that vary annually.